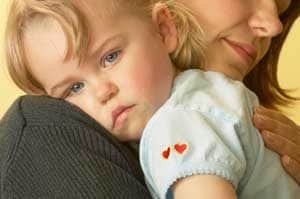 It is heartbreaking to imagine the struggles faced by a parent who resorts to abandoning their child as a solution. Recent events warrant a review of Arizona's Safe Haven Law.
Have you ever seen signs that say "Safe Haven" on them at hospitals and wondered what they were? You may have heard the term "Safe Haven" and not known what it means. Many states, including Arizona, have Safe Haven laws that allow a parent to leave a newborn with hospital or fire station personnel, no questions asked. A parent can also have someone act on their behalf as their representative or agent to deliver the child to a Safe Haven provider. The Safe Haven provider is not permitted to ask for identifying information, the process is entirely anonymous if the parent or representative wishes to remain anonymous. The Safe Haven provider should, however, offer written information about the program and resources.
How old is a newborn under the Arizona Safe Haven law? Any infant less than 72 hours old.
Who is a Safe Haven provider? A hospital worker, firefighter, or EMT. Other providers may include adoption agency workers or even church employees. Just look for the safe-haven sign.
Why is this important? Because there are options. There are safe options for parents and babies. Even if you find yourself in a situation that does not qualify under the Safe Haven law still reach out and ask for help, even if you may feel hopeless there are resources available. That may mean adoption, or even voluntary services through the Department of Child Safety or other child welfare organization. Regardless, all parents should know they are not alone.
For more information see Arizona Revised Statute § 13-3623.01.
This post is not intended as legal advice, nor does it create an attorney-client relationship. If you have specific legal questions please contact a licensed attorney in the state you reside.