Attorneys are often inserted in some of the most tragic circumstances families encounter. Pain and anguish a family may be suffering is often compounded by the confusing nature of court proceedings, seemingly obscure rules, policies, and laws that can separate loved ones, and the slowly turning wheels of justice.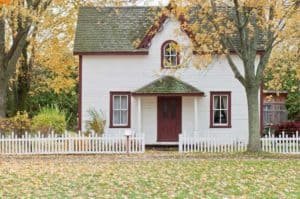 In recent weeks we have encountered several cases that have thrust us into the middle of families struggling with worst-case scenario situations. Sudden death of a parent or primary caregiver or incapacitation of parents can leave children without appropriate caregivers and in some instances require intervention by the Department of Child Safety (formerly Child Protective Services) and the court system. The last thing a family wants to contend with is children being placed in foster care when they are grieving the loss of a parent.
There are several preemptive steps that parents and caregivers can take to ensure for the care of their children in the event of a sudden death or incapacitation. First and foremost is estate planning. Having your estate plan prepared by a licensed attorney can ensure that your wishes are carried out after you are gone. It reduces the likelihood of battles between family members over children, and can prevent the need for children to go into foster care while a suitable caregiver is identified. Many people believe they do not need a will or estate plan because they do not have significant assets or a complex situation. If you have a child, or are responsible for the care of a child, you need to have a will in place. A licensed attorney can assist you in identifying what steps are appropriate for your family.
Adoptive parents often overlook this critical next step after completing an adoption. If there has been a change to your family composition it is time to update your estate plan. Do not delay. We all know how quickly life can move when you are caring for children, but care for them by making sure their needs and security are planned for long term.
Another unique issue we have been encountering arises out of the relatively recent right to marry for same sex couples. For many years same sex couples could not marry or adopt as couples. With the landmark Supreme Court decision Obergefell v. Hodges same sex marriage was legalized nationwide in 2015. Some parents have not taken the next step to formalize their parent child relationship even after they have married. If this applies to you, take action now to formally adopt that child or children. One can never tell what the future holds, and you want your rights preserved in the event of death or divorce. This does not only applies to minor children, but adult children as well.
As 2019 draws to a close, make putting your house in order a priority. Consider it the best gift you can give your family, security in knowing no matter what the future may hold you have planned for their care. As the saying goes, an ounce of prevention is worth a pound of cure.
This post is not intended as legal advice, nor does it create an attorney-client relationship. If you have specific legal questions please contact a licensed attorney in the state you reside.